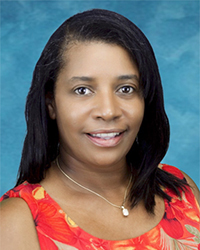 Melissa Sabb
Licensed Common Interest Community (CIC) Professional Management Company in the Commonwealth of Virginia
Certified Manager of Community Associations® (CMCA®)
(757) 229-1507
melissa@brooks-re.com
Melissa Sabb has 9 years combined experience of the internal and external operations associated with Homeowner Association's and Retirement Communities. Her vast experience with Architectural Boards and County Regulation and Compliance guidelines equips her with the knowledge to reinforce with confidence the comfort, security and peace-of-mind expected with Homeowner Association memberships.
Melissa is a native of Williamsburg, VA and was educated in the York County Public School System. She is a Certified Manager of Community Associations, CMCA® holds an Associates Degree in Business Administration, an Undergraduate Certificate in Business Administration, and is currently pursuing her Bachelors in Business Administration with a concentration in Law.
MY GOAL
Developing a strong relationship of mutual respect by working diligently to balance the needs of the individual homeowners with the rule, regulations and architectural guidelines of the community. I believe that my success can only be measured through the success of the communities I manage.
Our Mission Statement
Brooks Real Estate, Inc. is a full service real estate company that has operated in the Williamsburg area providing Residential and Commercial Property Management services since 1885. Our values have been the hallmark of Brooks Real Estate, Inc. — courtesy, responsiveness, trustworthiness and reliability — will continue to guide our growth and success. By exercising these ideals in all of our transactions and customer interactions, every member of the Brooks Real Estate, Inc. team helps to carry on our time honored traditions and contributes to the ongoing growth and success of our company.